Learning for Life

Faculty of Learning for Life
What is 'Learning for Life'?
Learning for Life is an umbrella curriculum that covers:
Citizenship
Personal, Social, Health, and Economic Education (PSHEE)
Careers Education and Guidance (CEG)
'Learning for Life' is vital in enriching our students' knowledge and understanding to complement their lessons across the school as well as to discuss areas that aren't covered in other subjects. The faculty aims to prepare our students for life in, outside, and beyond Beaumont Leys School.
The 'Learning for Life' curriculum aims to:
Help students communicate and empathise with others
Develop students' awareness of the world around them
Promote good citizenship and help students understand situations they may hear about on the news or in conversations
Teach students how to live a healthy life
Prepare students for their future and help them think about necessary skills and qualifications they need in order to fulfil their dreams and aspirations
Develop relationships across different year groups
Encourage students to make appropriate choices in life, at school and outside of school.
Our Learning for Life curriculum reinforces our key messages:
Be a Custodian of the Future

Be in the Right Place, at the Right Time, doing the Right Thing

Perform Beyond Expectation
Together We Achieve Success

Make a Positive Contribution

Get out of your Comfort Zone

Make the World a Better Place

Work Harder = Get Smarter
Develop students' understanding of challenges they may face in life and how to deal with these effectively

When is 'Learning for Life' taught?
Students are taught once a week, on a Wednesday for 50 minutes, in their mixed ability tutor groups. They are taught by their tutors so as to develop strong relationships within the group throughout their time at Beaumont Leys School.
Learning for Life is staffed by form tutors in fully equipped classrooms.
Students study spiral modules that build on previous knowledge and experience. They take part in debates, write scripts, perform role plays, coach younger students, read news articles, watch relevant material and attend talks from outside speakers as well as participate in careers events.
What will students learn?
Students will be taught a series of different topics over the year that will develop their interpersonal skills and qualities, enabling them to make a positive contribution, as a global citizen. During Key Stage 3, students will learn through a number of topics, covering core elements of Citizenship and PSHEE. They will also be introduced to the world of work and the importance of keeping a record of their achievements as evidence in a Progress File. Students will experience a range of modules exploring topical issues relevant to young people and the society.
During Key Stage 4, there will be a greater focus on getting students ready for their future and help them think about necessary skills and qualifications they need for further studies or work. This will take in the form of career modules such as 'Work Experience' which they will complete in Year 10, and UCAS Progress applications in Year 11 as part of their Post 16 options.
Citizenship and PHSEE elements are also taught during 'Learning Learning' days. During 'Learning Learning' days, the regular school timetable is collapsed, and a range of specifically designed, enriching events and activities are facilitated for students to experience, learn, and enjoy. Students are also able to demonstrate their problem solving skills as they often experience tasks outside of their comfort zones. 'Learning Learning' days help develop a range of interpersonal skills and qualities such as team work, communication, listening, showing empathy and understanding, confidence, being able to adapt.
Beaumont Leys School have organised many 'Learning Learning' days in previous years. The most recent include:
Olympics – Celebrating 'Gold Standard Behaviour' through sports activities throughout the day
Circus – Offering opportunities for students to experience a range of activities outside of their comfort zones
Walk to Malawi – Students and staff completed a charitable walk, together covering an equivalent distance from Leicester to Malawi. The money raised was donated to students in a school in Malawi.
World War 1 – Celebrating centenary of World War 1 and showing an appreciation for the First World War. Money raised was donated to The British Legion.
Refugees – Raising awareness of the impact of conflict in countries around the world and developing empathy towards victims of conflict
Our Place in the Global Community – Celebrating BLS and the British Values. Students and staff formed a world map in the tri-colours of the French flag to show respect towards people killed in the most recent terrorist attacks in France.
We believe 'Learning Learning' days bring out the best of our students, enabling them to be successful citizens at Beaumont Leys School, and encouraging them to be ambitious in whatever they choose to do in the future. These are our school values.
Useful Websites and Information Points:
Students are encouraged to read newspapers and apply what they have learnt in lessons to "real life" situations. There is also an extensive range of books specific to issues affecting young people that are available in the school library. Students are encouraged to speak to the librarian for further information.
Find Out More:
We hope you found the information within this section useful, but should you want to find out more, please do not hesitate to contact:
Mrs Reeves
Head of Learning for Life
mreeves@beaumontleys.leicester.sch.uk
Global Community Learning Learning Day November 2015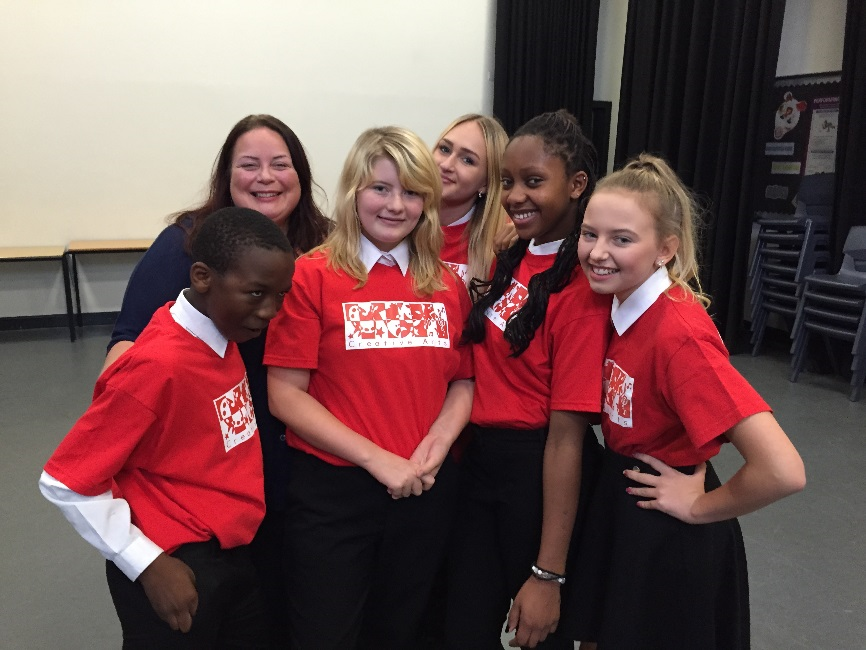 Special Assembly on Refugees October 2015 presented by Mr Karavadra and Mrs McCallum and Creative Arts Ambassadors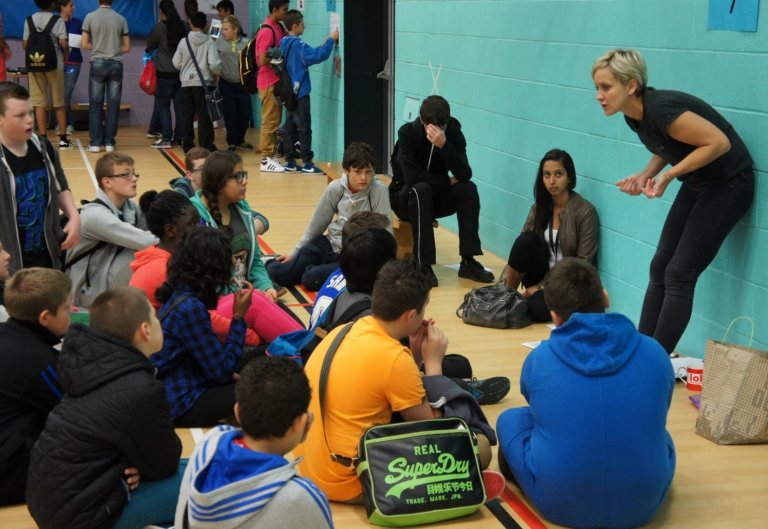 Refugee Learning Learning Day
Circus Learning Learning Day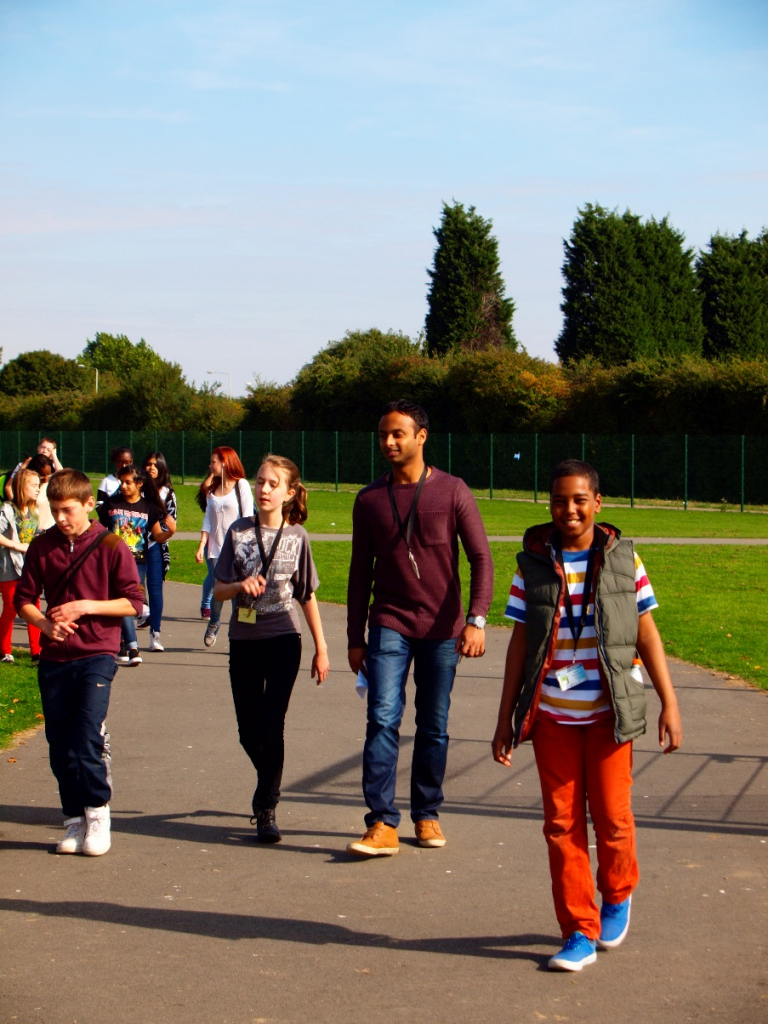 Walk to Malawi Learning Learning Day
World Ward 1 Learning Learning Day
The Curriculum Mapping:
L4L Modules
Key Stage 3
Key Stage 4
Citizenship
§ Globalisation

§ Fund Raising for a school in Malawi

§ The Legal Justice System

§ Fairtrade

§ Refugees

§ Anti-Bullying

§ Anti-Bullying

§ Student Council

§ Youth Parliament

§ Make Your Mark Project

Personal, Social, Health, and Economic Education (PSHEE)
§ Cyber Bullying and how to keep safe

§ Debates about Education

§ Theft and Robbery

§ Food Ambassadors (a healthy lifestyle peer education module taught by year 10 students)

§ Friendship

§ Drugs Education

§ Prevent

§ Deal – students learning coping strategies for difficult situations

§ Prevent

§ Knife Crime

§ Going for Goals – thinking about setting and achieving relevant life goals

Careers Education and Guidance (CEG)
§ Progress File: Evidence of skills, abilities and achievements

§ Aspirations

§ Real Game

§ Launch Pad

§ Employability Skills

§ Work Experience

§ Planning Your Future

§ How to write a CV

§ Is work a trap?

§ College Briefings to explore post 16 education

§ UCAS Progress – applying for post 16 education

§ Interview Skills

§ Money Sense

Supporting Progression
As explained under Supporting Progression
Study Skills
As explained under Study Skills
Sex and Relationships Education (SRE)
As explained under Sex and Relationships Education
Beaumont Leys School Values and The British Values
As explained under Beaumont Leys School Values and The British Values
Students are expected to complete their work in their work books. They are also given a Progress File to keep a record of all their achievements, ready for their work experience and post 16 options.
Learning for Life Book and a Progress File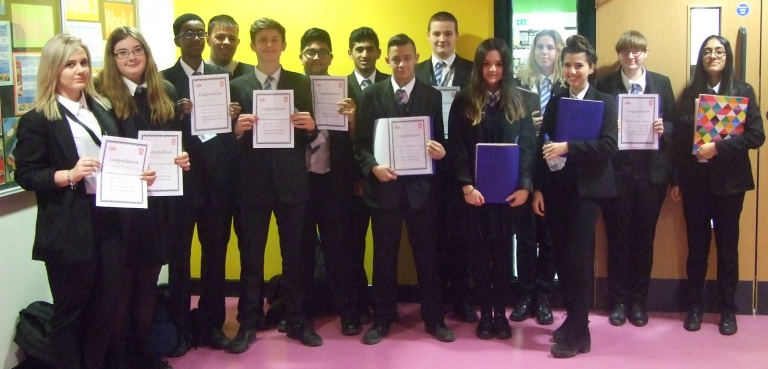 Year 11 Students Preparing for a Mock Interview