The School Day
The school day begins at 8:40am with Tutor time. The school day ends at 3pm.
Below are the lesson timetables per year group*:
* (Please note that Wednesday has an alternative timetable structure)
Monday, Tuesday, Thursday and Friday:
Wednesday (Learning for Life):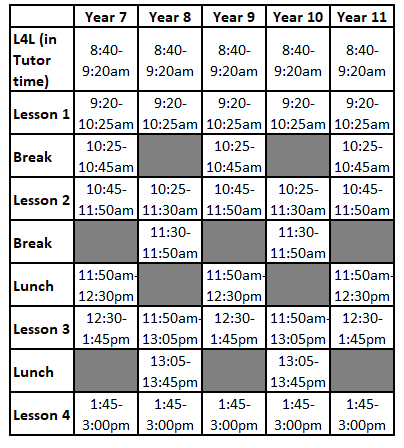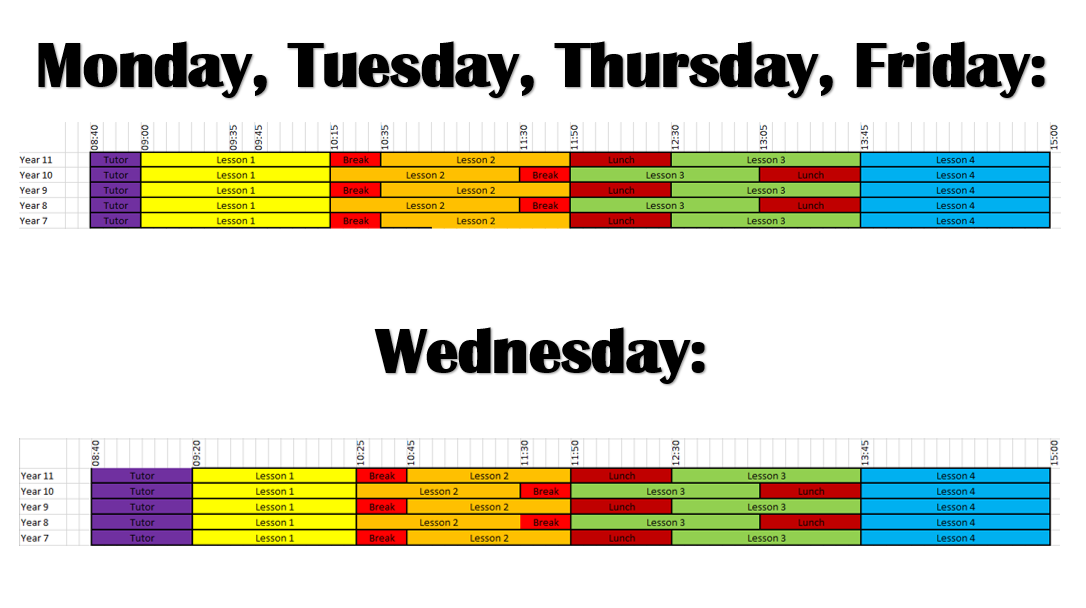 Total time in School for students per week: 31hours 40minutes.
Please note from next academic school year, we will be adjusting the School day to increase to 32.5 hours during the week, as per government guidelines. Further details will be updated on this page.