English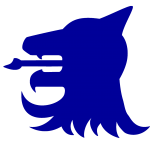 Beaumont Leys School English Faculty
Curriculum Intent:
The intent of the English faculty is to provide a seamless journey from Year 7 to Year 11 where we equip students with the skills and knowledge necessary to succeed both in the classroom and in the world beyond the realms of Beaumont Leys School. Our students study both Language and Literature simultaneously to give them the chance they deserve to go on and lead successful lives.
We aim to submerge our students in a range of texts (from different cultures) that challenge, inspire and excite them and we aim to provide them with the tools needed to appreciate the beauty of language through exploration of writer's craft. Our curriculum aims motivate every student - offering opportunity upon opportunity to explore current affairs, widening their understanding of the world in which they live. We drive to push our students to think outside the box, be critical and develop their own opinions. Our vision is to develop happy, creative, confident and successful learners through our well planned curriculum.
We work tirelessly to diminish the literary and cultural gap by driving and encouraging a love of reading, along with a development of wide and extensive vocabulary. Our curriculum is rich and varied and student engagement is assured through authentic materials such as 'The Week Junior' and 'The Day Online', as well as introducing them to real authors and poets; ensuring the significance of English and literacy is contextualised into their worlds.
Facilities:
The English faculty have 8 English purpose built classrooms, each equipped with interactive whiteboards. We also have access to our very own hub area, which can seat up to 20 and a vast library space, which is equipped with over ten thousand interesting reads and resources. We have a departmental set of laptops and iPads and the access to 4 computer rooms.
Key Stage 3 Curriculum and Assessments:
From years 7 to 9, pupils follow a three year course that is designed to consolidate and develop the skills and knowledge they have acquired at primary school, and prepare pupils for the rigour of GCSE study.
In English at Beaumont Leys School students are assessed half termly, across all strands of the English curriculum; focusing on either reading or writing skills at different points.
Click on the links (below) to find out more about the novels and texts we study in KS3 in our online library.
Key Stage 4 Curriculum and end of year exams:
In years 10 and 11, pupils study for two GCSEs in English. The first, GCSE English Language, assesses their ability to read and analyse unseen texts, as well as their writing skills. The second, GCSE English Literature, involves the study of three literary texts and an anthology of poetry, and assesses their ability to analyse and express their opinion on character, plot and theme. The English department works on preparing students for these exams through a mixture of study and assessment over the two years.
AQA: GCSE English Language
Language Paper 1: Explorations in Creative Reading and Writing
Section A: Reading (4 questions based on one unseen literary text)
Section B: Writing (1 question where students respond to a choice of descriptive or narrative questions)
1 written exam: 1 hour and 45 minutes
Language Paper 2: Writers' Viewpoints and Perspectives
Section A: Reading (4 questions based on 1 non-fiction modern text and 1 non-fiction 19th century text)
Section B: Writing (1 question where students are required to present a viewpoint on a particular subject matter)
1 written exam: 1hour and 45 minutes
AQA: GCSE English Literature
Literature Paper 1: Shakespeare and the 19th-century novel
Romeo and Juliet – William Shakespeare
A Christmas Carol – Charles Dickens
1 written exam: 1 hour and 45 minutes
Literature Paper 2: Modern texts and poetry
Blood Brothers – W Russell
Poetry Comparison essay – Love and Relationships
Unseen poetry
1 written exam: 2 hours and 15 minutes
Key Stage 4: useful web links
http://www.aqa.org.uk/subjects/english
https://www.bbc.co.uk/education/examspecs/zcbchv4
Library Link to the texts we study at KS4: https://uk.accessit.online/bmn01/?serviceId=ExternalEvent&homepageSn=11
The English Teaching Team:
| | | |
| --- | --- | --- |
| Teacher | Roles | Contact e-mail |
| Miss Connell | Faculty Team Leader | |
| Miss Umerji | Deputy Faculty Team Leader/Media | |
| Mrs Simpson | Assistant Head Teacher | |
| Miss Nadolski | Deputy Head Teacher | |
| Mrs Reeves | English Teacher | |
| Ms Livesley | Lead English Teacher | |
| Mrs Hodgson | English Teacher | |
| Miss Rogers | English Teacher | |
| Mr Buff | English Teacher | |
| Mrs Leahy | English Teacher | |
| Mrs Herbert | English Teacher | |
| Mr Addison | English Teacher | |