Community Use
Beaumont Leys School is available to Hire for Meetings, Special Events and Sporting Activities.
Weddings
Birthdays
Engagements
Religious Ceromonies
Sporting Activities
We have also become a popular hiring venue. We can cater for weddings, engagements, parties, corporate events, religious ceremonies, community meetings and much more. We welcome the community to use our facilities.
To contact the Community Use Manager:
Tel: 0116 234 4487
Email: bookings@beaumontleys.leicester.sch.uk
Facility Details: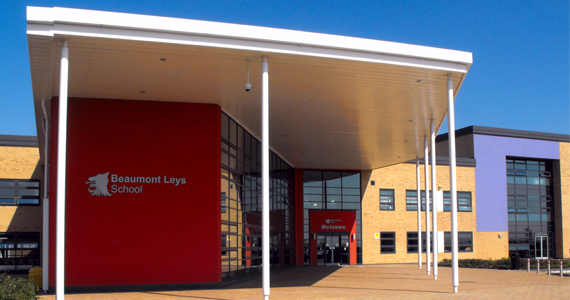 In Easter 2009 we moved into our brand new school. The modern, spacious and colourful facilities have been widely publicised and are available for the community to hire. So whether you are looking to hire an outside or inside space, for a one off event or a regular booking please contact the school to discuss your needs.
For prices contact: bookings@beaumontleys.leicester.sch.uk
Facilities available for hire include:
Sports Hall
Our bright and spacious (approx 600 sq meters) four court Sports Hall has markings for a range of sports including 5 a side football, basketball, badminton, volley ball and tennis. There are also two 3.5 meter cricket bays.
Fields and Outside Spaces
Our fields and outdoor spaces cater for a range of different sports throughout the year. Please do not hesitate to contact the school to find out more. Availability:
Weekdays 18.00 p.m. to 22.00 p.m.
Weekends 9.00 a.m. to 16.30 p.m for regular bookings. *For one off bookings at the weekend opening hours can be extended.
Multi Use Games Area (MUGA)
The MUGA is our flood lit multi use games area which can be used all year round. It caters for 7 a side or three 5 a side football pitches and is a suitable surface for many other sports.
Changing Rooms
To have access to the changing room facilities and showers an additional fee is applicable per let.
Dance Studio
Our large dance studio is approximately 150 sq meters in size. With its high ceilings, climate control technology, sprung floor and full mirrored wall with dance bar this is a perfect space for a whole range of activities including martial arts.
Main Hall and Drama Studio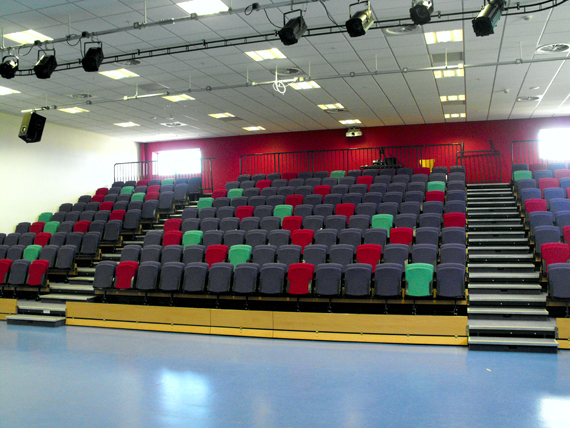 Our modern state of the art hall is a large flexible space, full of exciting additional features. Approximately 300 sq meters in size, the Hall has a 250 capacity, automatic retractable bleacher seating system, a high powered projector, a perimeter curtain and access to a side room or "Drama Studio". The Drama Studio also has a mounted projector, slim line speakers, lighting and rigging and a perimeter curtain. The two spaces can be hired together or separately.
Dining Room and Kitchen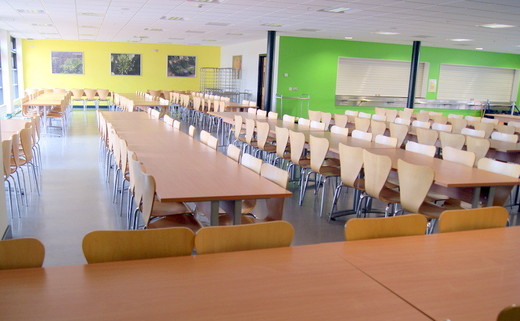 Beaumont Leys Dining Room (approx 270 sq meters) is unique. It has all the practical features of a canteen but with the feel of a Dining Room. Its brightly coloured walls, colourful photography and beech wood tables and chairs create a relaxed dining experience. The snack bar, two serving hatches, professional kitchen (approx 110 sq meters) and access to outside seating provides all the practical resources you would need to host a successful dining event.
Other Hire
To assist with your booking needs we also have a range of resources available to hire. These include:
200 Plastic chairs
36 Wood effect tables
220 Wooden chairs
30 Cushioned office chairs
For more details and hire prices please discuss with the school before booking.