Careers at BLS - LLEP Careers Hub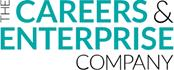 New Careers Hub to expand horizons and aspirations of young people.
On Monday 28 January, the Leicester and Leicestershire Enterprise Partnership (LLEP) will launch a brand-new Careers Hub at Beaumont Leys School.
The LLEP Careers Hub is one of only 20 across the whole of England. It consists of 20 schools and colleges working together across Leicester and Leicestershire.
A Day in the Life on a Careers Leader
Please click here to read a blog about a day in the life of the careers leader here at Beaumont Leys School.
Case Studies:
Case Study 1: Work Experience at BLS (December 2018)
Case Study 2: Year 9 Engineering (April 2019)
Case Study 3: Year 8 Virtual Reality University Tour (June 2019)

Click the Gatsby logo to see the progress we have made, since January 2018, towards achieving 100% in each of the eight Gatsby Benchmarks of Careers best practice.