Test Register
Below are instructions to allow you to register a lateral flow test result:
Step 1: Visit www.testregister.co.uk/login
Step 2: Enter your email address (this will need to be the main contact email linked to your child) and click 'Send login link':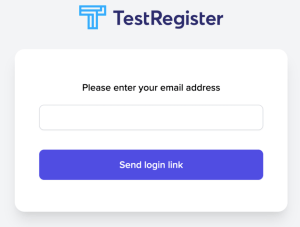 Step 3: Check your email Inbox (or Spam/Junk folder if it doesn't appear after a few minutes) for an email from Test Register that looks like this:
Click 'Login to your account'.
Step 4: You will see the following page, click 'Submit test result':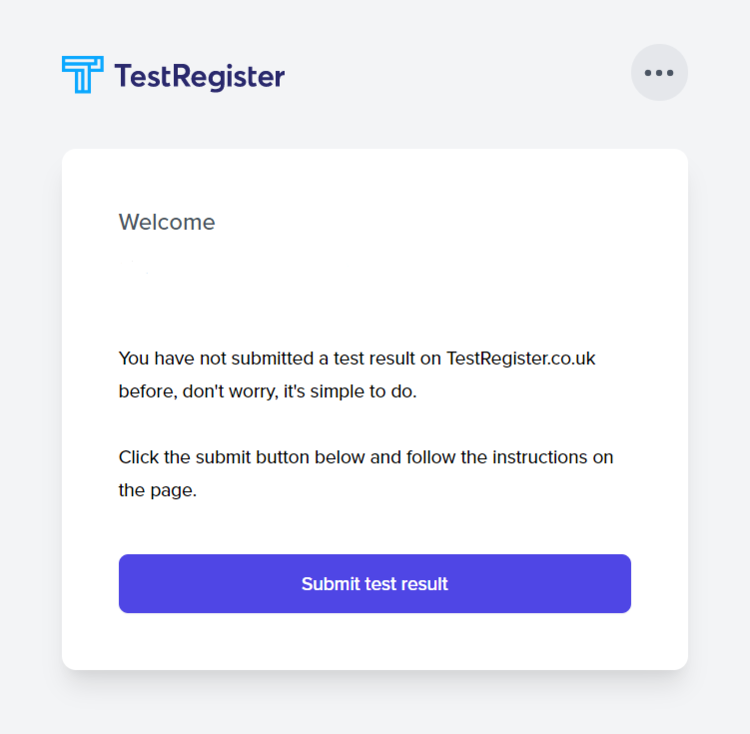 Note: If you have clicked the link from the reminder email's sent out on Monday and Thursday mornings each week, you will be taken straight to this page.
Step 5: On the following page, enter the test date, 'Test Strip ID' and result as required and accept the Privacy Policy/Terms of Use by checking the box. Once complete, click 'Submit result'.
Note: The 'Test Strip ID' is located alongside a QR (which you can scan if you are using a smartphone). It will be similar in format to: LLB1234567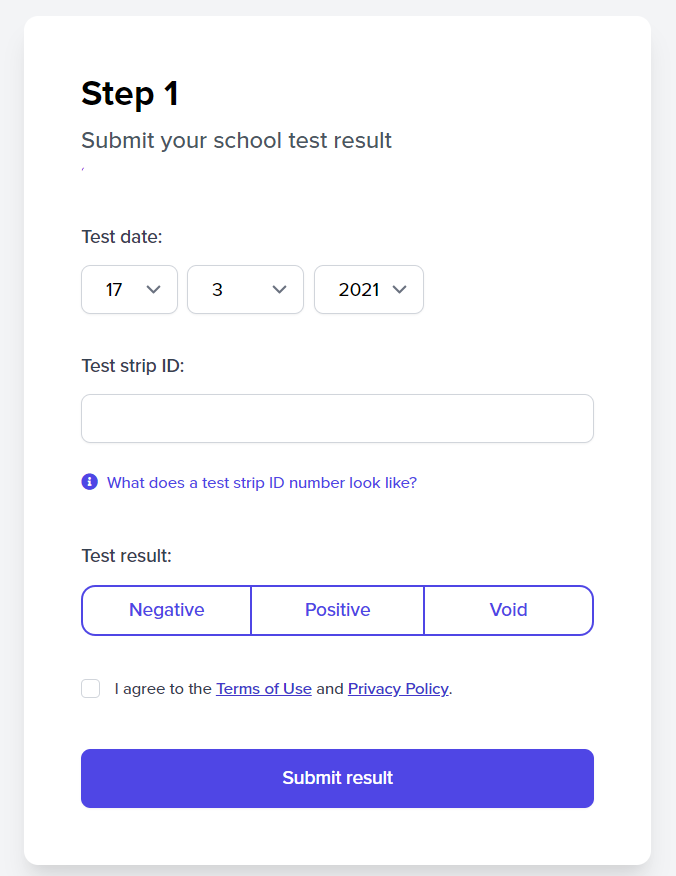 Step 6: You will now be prompted, to submit your results on the GOV.UK website. Please do so if you haven't already, by clicking the 'Submit result to GOV.UK' button:
Your results are now submitted.
Note: You will receive reminders on a Monday and Thursday morning each week, at approximately 7am, with a link to submit your results.