Futures Virtual C
onvention
Welcome to Beaumont Leys School first Virtual Convention!
The purpose of this virtual event is to present the post 16 options available to students and to guide you towards making positive and realistic choices for your future. There are a range of local colleges who will be delivering a presentation at the times below, followed by a question and answer session. Beneath this you will find a collection of web links that will allow you to research your ideas further. If you have any questions after this event please email me at:
JWright@beaumontleys.leicester.sch.uk
Please click on the link to view the presentation and to access the college homepage, click on the corresponding logos.
Welcome from Headteacher
| | | |
| --- | --- | --- |
| | Leicester College, presentation and live Q&A | |
| | ASK, presentation on apprenticeships and live Q&A | |
| | Live Q&A Only – please watch the videos in the FE section below | |
| | Gateway College, presentation and live Q&A | |
| | Loughborough College, presentation and live Q&A | |
| | WQE, presentation and live Q&A | |
Department for Education Post-16 Choices
Minister Keegan Explains T Levels for Students
Further Education Colleges
Higher Education
Loughborough University - Making Choices for Post 16 Guide
Want to ask a Leicester University student a question? - https://le.ac.uk/study/chat
Pathways provides help and resources for students, parents and carers to find out more about higher education.
Informed Choices
Use Informed Choices to help you understand which subjects open up different degrees, particularly at Russell Group universities.
https://www.informedchoices.ac.uk/
Training Providers
There are a range of Training Providers across Leicester that offer the opportunity to study in a smaller setting which some students may prefer.
Trans4m - https://www.trans4mleicester.co.uk/
HOET - https://www.hoet.co.uk/
Juniper - https://www.junipertraining.co.uk/
YEP - https://www.youtheducationproject.org.uk/
Babington Training - https://babington.co.uk/
AFDA - http://afdaleicester.co.uk/
Employers
Armed Forces
National Health Service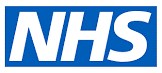 Useful Resources
CV Pack - Click here for a guide on getting started with your CV.
Buzz Quiz – a short quiz to discover your personality type.

Kudos - Careers self guidance package